The Helsinki Institute for Information Technology
HIIT
  is a member in CALLAS. It is a joint research institute of the University of Helsinki and Helsinki University of Technology (
TKK
).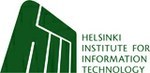 The institute, founded in 1999, builds on the expertise at both universities. The Advanced Research Unit, led by Research Director, Prof. Martti Mäntylä, operates mainly through 2 to 3 years long industry co-funded research projects focusing in strategic research issues in future information technology.
The present projects cover mobile and ubiquitous computing, user experience research, complex system computation, mobile content communities, semantic computing, and digital economy.
At the present, the Advanced Research Unit of HIIT consists of six research groups working in four thematic areas. Altogether, the number of researchers is 75, including 15 senior or post-doc level researchers.
Ubiquitous Interaction
  carries out user research in the area of mobile and ubiquitous interfaces through ethnographies, quasi-experiments, interaction design, prototyping, field trials in real settings.
Current research tracks include "Future User" the social and psychological aspects of using ubiquitous technologies, "Mobile Group Media" formats for collective creation of media and impact on group behavior and practices, "Technology Ecologies" designing for fluent interaction with multiple devices, and "Performative Interaction" improving the expressive and experiential character of embodied interaction beyond the mobile and desktop GUIs.
Contact:
Giulio Jacucci
Website: 
www.hiit.fi/giulio.jacucci