CALLAS NEWS: CONFERENCE at FNT2008

In the context of the 18
th
edition of the FNT2008:
Romanian National Theatre Festival
in Bucharest (Romania), the CALLAS project showcases was presented during the Conference dedicated to "
Virtual and interactive spaces in theatre
" (Spatiu virtual si interactiv in productia de teatru - in Romanian).
"
In 7 noiembrie 2008 ora 14 la sediul UNITER,Str.George Enescu 2-4  sinteti invitati sa participati la Conferinta cu tema: Spatiul virtual in productia de teatru.

Proiectul CALLAS este un proiect european care face ca arta digitala sa intre intr un dialog emotional cu publicul.Tehnologia de avangarda creeaza perspective noi creative artistilor si impilcit publicului.Formele performante aduc posibilitatea rafinata de interactie in care tehnologia de ultima generatie nu mai este perceputa ca un corp strain si artificial ci ca un generator de emotie interactiva.
Cercetatori din 8 tari europene lucreaza la o tehnologie care sa permita crearea unei interactii emotionale a tehnologiei de ultima generatie cu spectatorii.
Din 2006 pina in 2010 CALLAS va oferi o platforma tehnologica experimentala si va fi un Open Source de gerare a intrumentelor tehnice accesibile artistilor care vor contribui prin creatiile lor la diversificarea comunicarii.

Este un viitor al reprezentarii la care sint invitati artistii vizuali,creatorii de teatru,show,evenimente,presa,marele public,toti cei interesati sa lucreaze cu un suport tehnologic de cea mai inalta si rafinata calitate.
"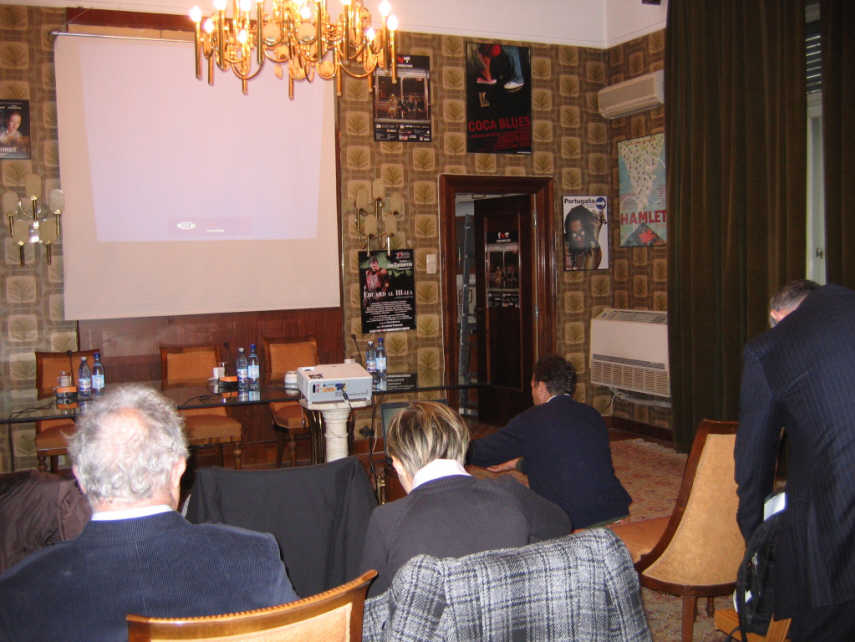 See the press release of the event (in Romanian) 
here
and press echoes 
here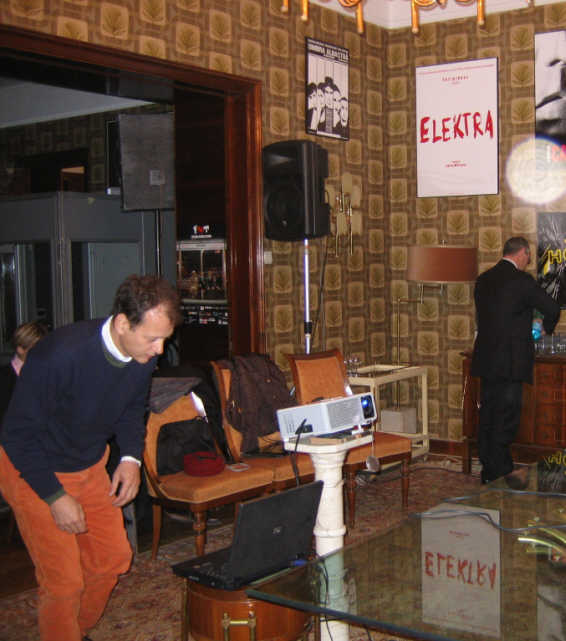 On behalf of the CALLAS Consortium the following people attended the conference:
Benedetto Benedetti (
Scuola Normale di Pisa
), Massimo Bertoncini (
Engineering Ingegneria Informatica SpA
), Irene Buonazia (
Scuola Normale di Pisa
), Stefano Roveda (
Studio Azzurro
).